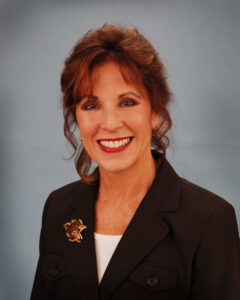 Connie L. Ingram has been practicing Psychotherapy in Palm Beach County, Florida as a Licensed Mental Health Counselor since 1994.
Her approach to counseling draws from a distinct range of psychological, behavioral and spiritual perspectives, tailoring the counseling experience to meet the unique needs of each individual. She also uses Biofeedback to help people who are suffering from PTSD (Post-traumatic stress disorder), anxiety and panic. Connie has found Biofeedback to be a highly effective treatment that uses biological feedback to stimulate the healing process freeing people to live a more fulfilling life.
People see Connie for a variety of reasons including marriage counseling, family therapy, communication, anxiety, self-esteem issues, as well as depression, sexual abuse, teen and parenting issues, divorce, loss and bereavement.
She sees couples and families together to work on relational issues and individually to deal with the personal issues that prevent them from enjoying a satisfying family life.
Connie is an adjunct professor in leadership studies, a supreme court certified mediator, and parenting coordinator for the court system in Palm Beach County. Connie is certified to conduct juvenile competency evaluations as well as guardianship evaluations in Palm Beach, Martin and Okeechobee County.
Dr Ingram is certified in clinical supervision for undergraduate and graduate students as well as those seeking supervision to obtain professional license. Connie is most known for her public speaking and training in the areas of relationships, stress/time management and leadership.